Dear Algomojo Member,
We are proud to launch a community for Algotraders to engage with professional algotraders and enrich your algo trading experience.
Why Community?
We strongly believe in a Community-driven approach towards professional automated trading.
In case if you have questions, suggestions, feedback about the Algomojo Platform
you can use the community to get your answers.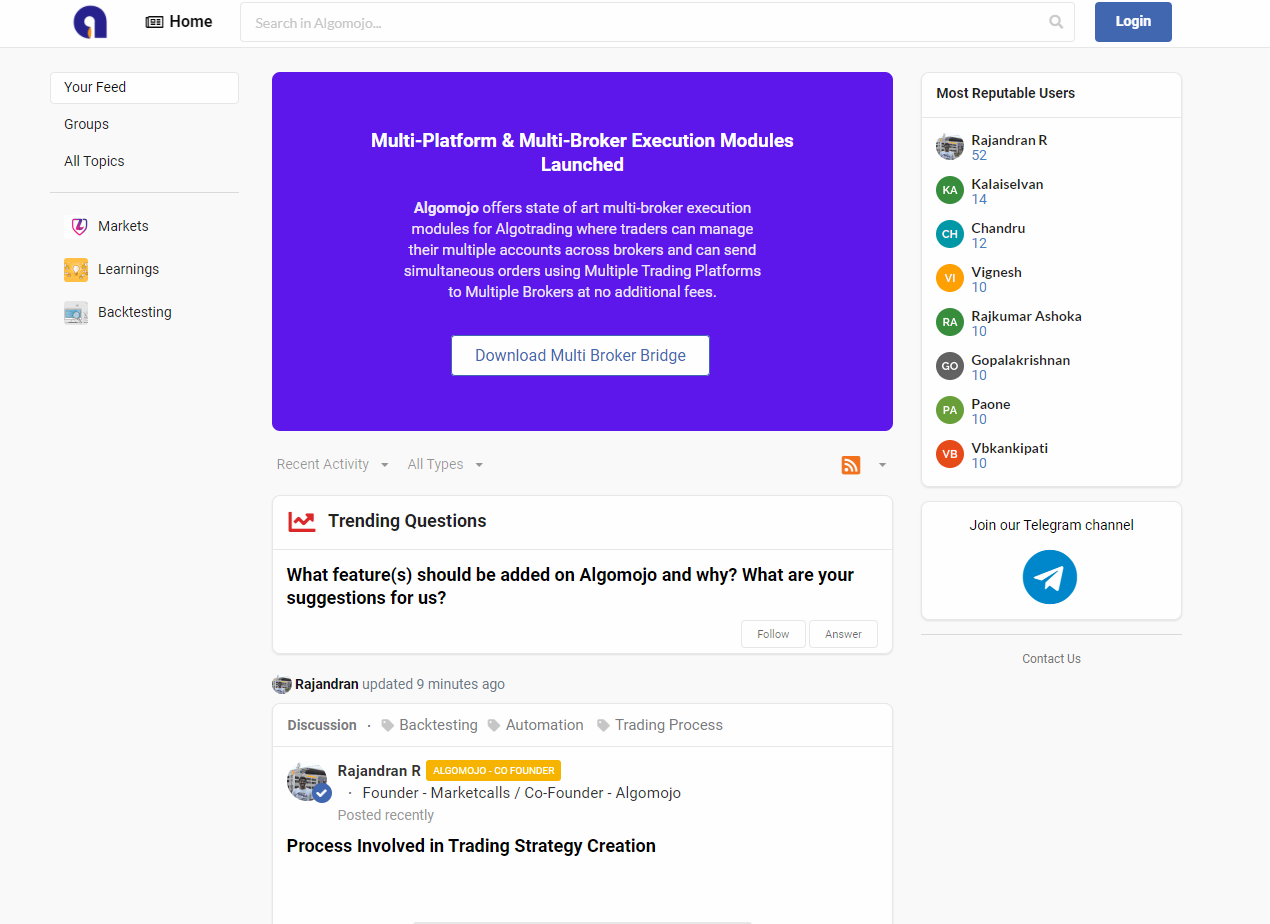 Also, plenty of algotrading resources will be available in the community, and from time to time any new updates, announcements from the Algomojo Platform will be updated in the community.
How I can Access the Community?
You can access the community by accepting the email invitation mail you got from our team.
Later you can participate in the community to enhance your learning skill.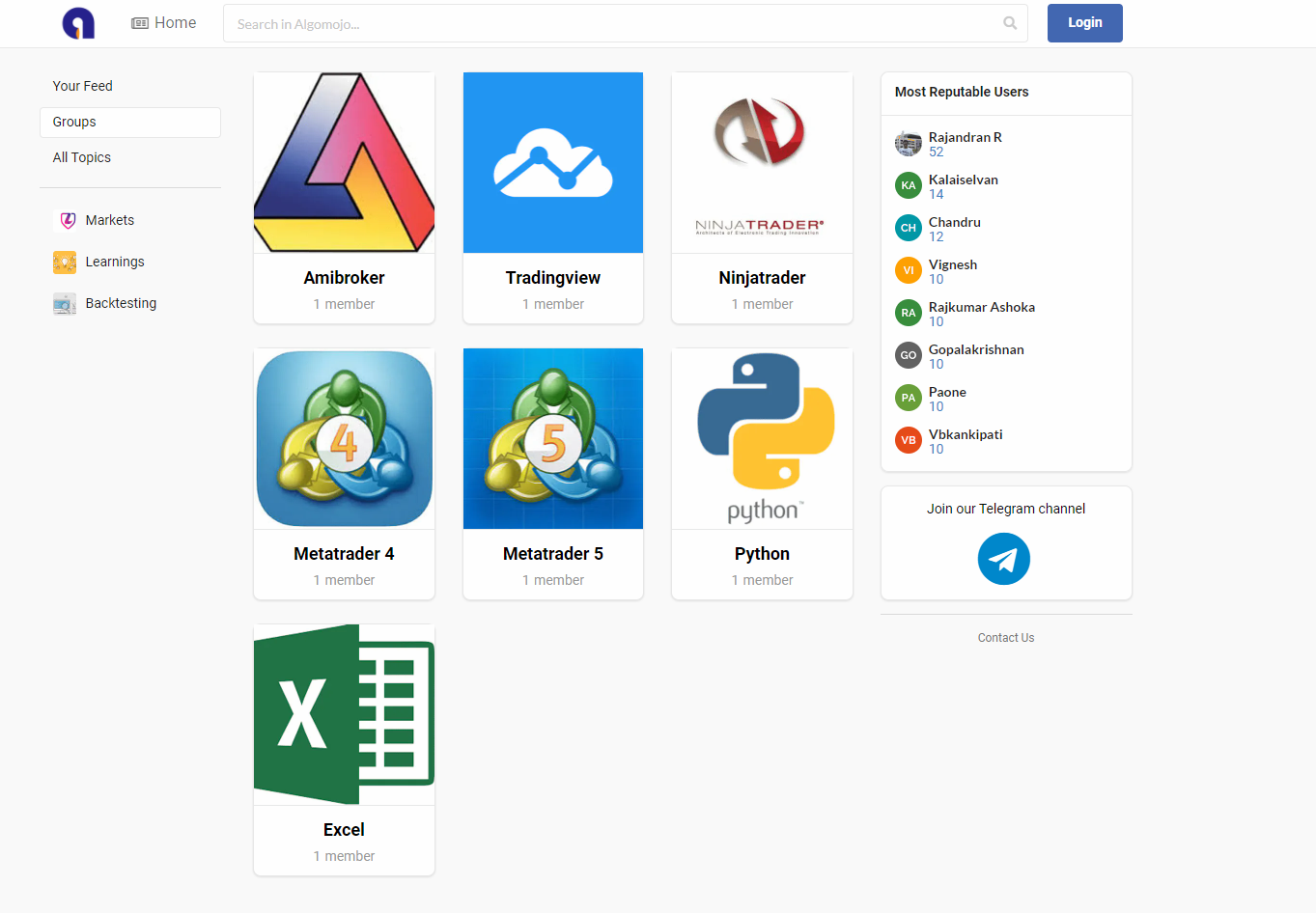 Currently we are rolling out Algomojo Community Access to all the members of Algomojo in a phased manner. Kindly check your inbox for Algomojo Inviation
For more inquiries check with our support team at +91 8105797152
-Team Algomojo