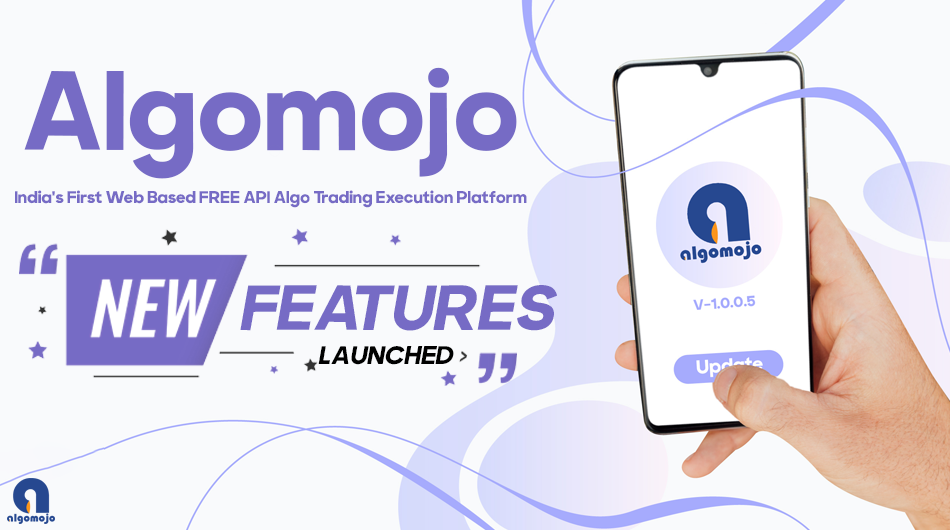 We are excited to share the festive spirit with you as we introduce the all-new Algomojo Algo Trading Execution Platform, designed to usher in a new era of seamless and code-free automated trading.

As you celebrate the Festival of Lights, we invite you to embark on a journey of unparalleled convenience and efficiency in your trading endeavors with Algomojo.

Key Features to Illuminate Your Trading Experience:
Simplified Automation: Easily implement and understand algorithmic trading with our user-friendly platform.
Compatibility: Automate your trades from Tradingview and Amibroker without any coding requirements.
Strategy Diversity: Utilize any strategy from Tradingview, with or without source code, to automatically execute orders in your broker account.
Indicator Integration: Employ any Tradingview indicator to automatically trigger order placements on our platform.
Price Action Automation: Automate order placements based on price action signals from Tradingview.
User-Friendly Setup: A straightforward process of copying and pasting a webhook URL is all it takes to automate your trading strategies.
Multi-Leg Option Strategies: Create and execute multiple-leg option strategies without any limitations.
Order Splitting: Facilitate large order quantities with our efficient order splitting feature.
Strike Customization: Define specific ITM/OTM strikes that you want to trade.
Auto Roll Over: Enjoy automated roll-over facilities for both Options and Futures.
Flexible Target and Stop Loss: Define target and stop-loss values in both monetary (Option premium value) and percentage terms.
Broker Integration: Seamlessly integrate with leading brokers in India through API for hassle-free auto trading.
Performance Reports: Access detailed performance reports at the strategy level.
Comprehensive Reporting: Leverage extensive reporting features for in-depth analysis of your strategy performance.
Free API for Life: Open an account using Algomojo with leading brokers in India and enjoy a lifetime of free API access.
Paper Trading:
Experience the first-ever Paper Trading facility at no additional cost, allowing you to evaluate strategy performance.